Laser Printer Repair

& Maintenance Service in Dubai
We are a highly experienced HP Printer Service Center in Dubai and in 80% of cases, Our technicians can fix printer issues on-site without having to either take your HP Laserjet Printers away or come back for a follow-up service. Cube About Technology LLC. has sophisticated service capabilities and on-site printer error codes checkup facilities to meet almost any kind of printer service requirements for your HP Laserjet Printers or HP Designjet Large Format Printers. At Cube About Technology LLC, Our technicians have been professionally trained to service, repair, and provide technical support for major printer brands and models, such as HP Laserjet, Canon, Konica Minolta and Ricoh. Our Printer repair technicians are highly dedicated and they assist you over the phone, with solving the errors or help you to change the HP printer spare parts Dubai to solve the issues you may face with your printers..and it is free of charge.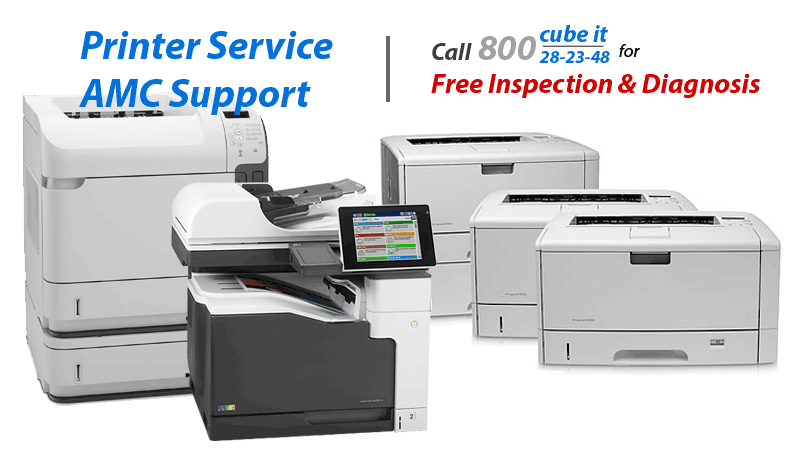 Our HP Printer Service & Repairing tasks in Dubai
Inspecting HP Laserjet Printers or MFP which turns on but does not print in correct color
Troubleshooting of HP Printers which does not turn on
Diagnosing the HP Printer error codes and fixing, preventing it's occurrence
Service support or phone support to resolve wireless or wired HP Laserjet printer connectivity issues
Checking and fixing too slow HP Printing machines
HP Laserjet Printer Color Calibration and configurations
Online or on-site support to resolve Windows Printer Spooler Service Errors for Sharp Printers
Troubleshooting issues of HP MFP m477fdw laserjet pro colour printer that cause lighter printouts.
HP Printer Service & Repair to resolve too dark printouts caused by drum unit issues
Identifying and replacing expired toner cartridges to fix poor print quality
Annual Maintenance Contract (AMC) for your HP Office Laser Printers
Preventive maintenance or HP Printers in Dubai and Abu Dhabi
HP Toner & consumables supply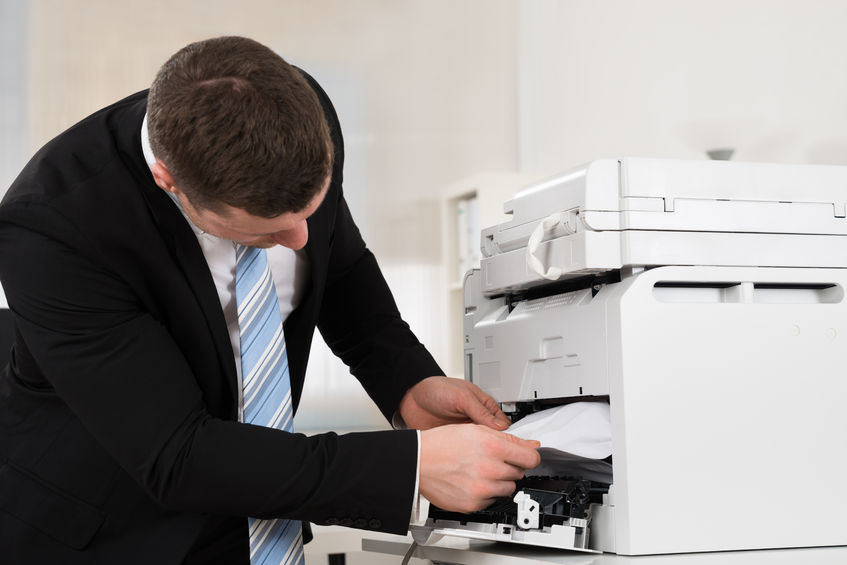 HP Printer Troubleshooting Guide
As your HP Printer ages, it will start to show problems which require immediate action. If your printer is an advanced or higher-end model, the problems won't show up very frequently as these are built for heavy usage.
Follow the printer troubleshooting tips for most common HP printer errors and how to rectify the problem without taking the printer to a printer service center in Dubai.


The printer is not responding
If the indication lamps on the front panel are not working, power to the printer may be interrupted. Check if the power code is properly connected to the printer.
Check if there is paper in the printer and make sure there is no paper jam warning light is blinking. If the printer has paper in the paper tray, the paper may not be properly inserted into the tray. Take the paper out of the tray and reinsert it correctly. If the printer is still not woked, call us to get the best printer service support in Dubai.
Make sure the communication cable, either USB or Network cable is connected to the printer properly. The computer and the printer must establish a connection to print a document. When you print a document, does a small printer icon appear on the Windows taskbar? If it is, the printer should indicate that it is receiving a print job by blinking lights or displaying a 'receiving print job' message on the front panel. If the printer still does not receive any print jobs from the PC, try restarting the computer before calling the printer repair technician and see if it helps.
If you accidentally make the printer off-line or pause, the print jobs will just be on hold in the print queue. Make the printer online to print a test page to verify.