Treat Your Valuable Data
With The
Respect It Deserves
Your data is the crown jewel of your business and Information powers your business. Natural disasters, malicious attacks like Ransomware Attacks, or user errors can impair (or even halt) day-to-day operations. Professionally managed data is the key to business growth — and significant downtime can severely affect that.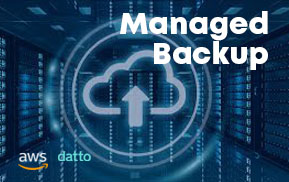 Cut Down On Your Risk
A COMPREHENSIVE BACK SYSTEM REDUCES ORGANIZATIONAL RISK AND PROVIDES PEACE OF MIND.
Business continuity is a solid risk management practice for any organization. By carefully considering what data is essential to sustain the profitability of your organization, your IT department can get your mission-critical computing resources up and running again fast. If your business relies on Local Storage to store your backups, you cannot afford to not have a solution in place to protect your business from the perils of data loss, and the cost-latent downtime that is the result of it.
Leverage Cloud Solutions
WITH OUR MANAGED CLOUD BACKUP SOLUTIONS, YOU GET ENTERPRISE-GRADE SERVICES WITHIN BUDGET
Our powerful Backup and Disaster Recovery solution duplicates your onsite data in the cloud-based model of data redundancy. Whether your organization relies on public, private, or hybrid cloud systems, Cube'about presents choices on how to deploy your infrastructure, applications, and storage. Typically, these enterprise-level recovery services have come with a hefty price tag, but Cube'about's knowledgeable consultants can find a disaster recovery solution that fits your organization's demands and fits comfortably within your continuity budget.