Free-Up Your Time

With
Fully Managed IT Support
Small and midsized businesses (SMBs) need all the support they can get to transform their brand from startups to powerhouse companies. We help make that happen.
We offer managed IT support services to help free up your time as an SMB owner. Imagine how many tasks you can finish when you no longer have to deal with office IT issues. Think of how productive your staff would be if you have a stable Internet and network connection in the workplace round-the-clock. Our team is here to make those visions into a reality.
Our team of IT experts keeps your IT system up and running 24 hours a day, seven days a week. This way, you gain more time to focus on operating and scaling your business.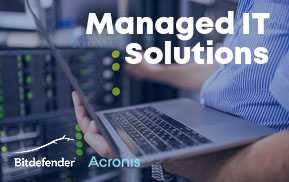 Budget Your IT
PREDICTABLE IT BUDGETING WITH A FLAT-RATE SERVICE PLAN!
With our affordable managed IT services, you will never have to worry about the expense of maintaining a Server or Workstation problem again. Cube'about provides multiple IT services to help your business increase efficiency on a FLAT-RATE, Easy-to-Budget Plan, based on your needs. This results in value for you. This allows what would normally be a capital expense, to become an affordable operational expense.
Reduce Costly Downtime
ENSURE YOUR EMPLOYEES CAN FOCUS ON THEIR TASK, AND NOT YOUR IT!
We don't have to stop what You're doing to resolve your IT problems. Because we've prevented them from happening. Since we find and resolve most problems before they occur with our remote monitoring tool, there is no interruption of service and no downtime. When your software needs updating, it is done outside of regular business hours, ensuring your workstations are ready to go when your staff arrives for work.
Dependable Support Team
WE ACT LIKE YOUR OWN IT DEPARTMENT
We all know that catastrophes can happen at any time. What do you do if you're having a network issue and your administrator is called out for the day? It's going to cost you in downtime! With our managed IT services and support, we believe that you will see the value in our services in your operational efficiency. Our services pay for themselves in uptime. This destruction of downtime will keep your business, efficient and productive. Some of our managed services include:
Remote Monitoring and Maintenance
Comprehensive IT Support
Managed Data & Server Backup
Managed Cyber Security
Help Desk with Experienced Technicians
As our premium client, you'll experience efficient and high-quality IT consulting and support.